3RD GRADE - INTERMEDIATE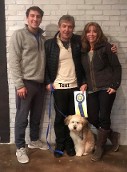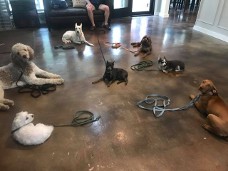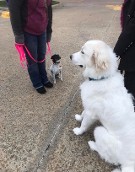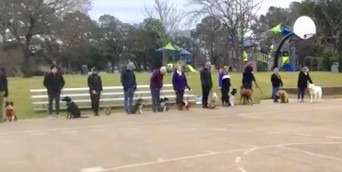 The Intermediate Class is available to dogs over 6 months of age. During this course, your dog will learn all of the intermediate commands. Dogs graduating this course are able to focus on owners and follow through with commands under high levels of real world time, distance and distraction, and are appreciated as a life-long well-behaved family pet. The AKC Canine Good Citizen test and certification will be available to you and your dog upon graduation of this course. The CGC Title is widely recognized in the pet industry.
Owners are welcome to continue attending Group Classes after the 6 week course concludes for a nominal charge. LISA enjoys seeing owners and their dogs continue Classes after graduation simply because they enjoy this quality time, or are working toward advancement. The AKC Community Canine test and certification will also be available to you and your dog at this course level and at least 12 months of age.
GROUP CLASS: $150
6 Week Course - 12 Available Classes
PRIVATE INSTRUCTION: $275
6 One Hour Lessons