3RD GRADE - INTERMEDIATE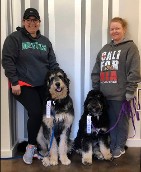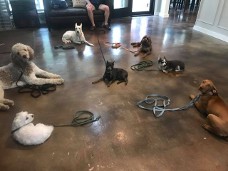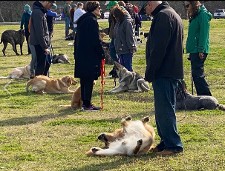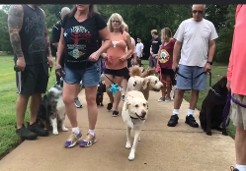 The Intermediate Class is available to dogs over 6 months of age and already know the basic commands. This is the Commitment Period. Taking this course will advance your dog's level of obedience into the real world. It is during this period that commands become manners and etiquette. This level of obedience, communication and companionship is the requirement for Therapy and Service dogs.
The AKC Canine Good Citizen and AKC Community Canine tests and certifications will be available to you and your dog at this level of obedience and 12 months of age. Both of these Titles are widely recognized in the pet industry.
Owners are welcome to continue attending Group Classes after the 6 consectutive week course concludes by purchasing a Pass. LISA enjoys seeing owners and their dogs continue Classes after graduation simply because they enjoy this quality time, or are working toward advancement.
All Kids must remain current on vaccinations per AAHA Guidelines throughout the Course. Documentation is required.
PRIVATE INSTRUCTION: $60 Each One Hour Lesson
GROUP CLASS: $195
6 Week Course - 2 Classes Per Week
PASS - Additional Class Participation
$20 per Class or $100 for 10 Classes
All enrolled Kids will receive a Course Syllabus, Pet Owner Responsibility Bag, Training Equipment and Course Completion Ribbon.